About Us
Located in the High Desert of Oregon, Master Gun Parts is an online company that specializes in supplying you with the highest-quality current and obsolete gun parts, tools and accessories. Our products are CNC machined out of the finest domestic materials available, right here in the USA and especially prepared for their intended use. We enjoy shooting and guns in general. We are constantly looking for those hard-to-find parts to manufacture that are much needed and enjoy bringing them to you.
A few of the gun parts we have are for Colts, Garand, Arisaka, Mossberg, Remington, Ruger, Savage, Springfield and Winchester. Please go to the "Our Products" page to see our entire line of professionally manufactured gun parts, gun tools and accessories.
We have also included items that will help you restore your military memorabilia such as special rivets and replicated handles/grips for knives.
We want to assure you complete security when purchasing our products, so please click here to go to our secure shopping cart.
We invite you to visit our eBay store and check out our feedback.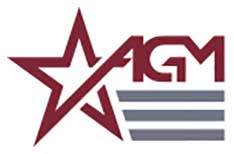 Contact Us
Post Office Box 514, Terrebonne, OR 97760
Phone: (541) 410-4138